Studio Azzurro, a centre for artistic video experimentation and production, is a
member of CALLAS
.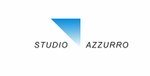 Studio Azzurro has a single soul, albeit contained in several bodies. It is a soul formed by people with different origins, sensibilities and roles, but who together collaborate in the creation of creative and very communicative environment. In 1995 Stefano Roveda, an expert in interactive systems, joined the group.
The research performed by Studio Azzurro is focused on creating "sensitive environments" where technology, narration and space are blended together, where the effects stem from the choices and the presence of several people, where the man-machine relationship does not rule out the presence of a relationship between man and man.
The interactive environments are supported by "natural interfaces", devices, that is, which react without the use of technological extensions, but by the use of communicative modalities, that are very common and hardly filtered by symbolic valences, that involve touching, treading, sound emission. An example of Studio Azzurro interactive artworks is "
the "Puddle
" , a piece involving children to play in the fictitious mood.
| | |
| --- | --- |
| |   |
| This video is a courtesy of Studio Azzurro |   |
This helps people to approach it very naturally, and encourages communication triggering a more spontaneous relationship with the various sensorial factors. Studio Azzurro has also applied its artistic research ideas to the wider world of communications, in particular to the planning of events and to museum displays.
The areas of research are not limited to video, but have inevitably included cinema, theatre, musical theatre, dance, each time finding narrative and visual cues that might generate a moment of straightforward and visionary contact between the different media.
Studio Azzurro has also made many documentaries on artists, and has carried out work in the field of training and teaching with workshops and seminars, often presenting essays and theoretical comments.
Besides Cirifino, Paolo Rosa, Stefano Roveda and Leonardo Sangiorgi, the following currently go to make up the Studio Azzurro team fulfilling various roles and functions:
Antonio Augugliaro, Marco Barsottini, Alberto Bernocchi Missaglia, Reiner Bumke, Ileana Cillario, Mario Coccimiglio, Ornella Costanzo, Laura D'Amore, Anna De Benedittis, Daniele De Palma, Elisa Giardina Papa, Tommaso Leddi, Silvia Pellizzari, Laura Santamaria, Lorenzo Sarti, Emanuele Siboni, Delphine Tonglet.
Essential Bibliography
| | | | | |
| --- | --- | --- | --- | --- |
| AaVv, |   | Il Nuotatore – va troppo spesso ad Heidelberg |   | Centro di Documentazione di Palazzo Fortuny, Venice, 1984 |
| Studio Azzurro, Giorgio Barberio Corsetti |   | La camera astratta, tre spettacoli tra teatro e video |   | Milan, Ubulibri, 1988 |
| Valentina Valentini (edited by), Studio Azzurro |   | Percorsi tra video, cinema e teatro |   | Milan, Electa, 1995 |
| Domenico De Gaetano (edited by) |   | Mutazioni elettroniche. Le immagini di Studio Azzurro |   | AaVv, Turin, Lindau, 1995 |
| Studio Azzurro, Jacques Derrida, Carlo Sini |   | Pensare l'Arte - Verità , Figura, Visione, Trivioquadrivio |   | Milan, Federico Motta Editore, 1998 |
| Maria Grazia Mattei (edited by) |   | Interattività – Studio Azzurro opere tra partecipazione e osservazione |   | Fondazione Umbria Spettacolo, Perugia, 1999. |
| Studio Azzurro |   | Ambienti sensibili, esperienze tra interattività e narrazione |   | Milan, Electa, 1999 |
| AaVv |   | Caveau. Studio Azzurro, Siena - Palazzo delle Papesse, Siena-Prato |   | Gli Ori, 2002 |
| Studio Azzurro |   | Meditazioni Mediterraneo |   | Milan, Silvana Editoriale, 2002 |
| AaVv |   | Il Mnemonista |   | Milan, Zephyro edizioni, 2003 |
| Studio Azzurro |   | Immagini vive |   | Milan, Electa, 2005 |
| Bruno di Marino (edited by), Studio Azzurro |   | Videoambienti, ambienti sensibili e altre esperienze tra arte, cinema, teatro e musica |   | Feltrinelli, 2007 (dvd + book) |