The Scuola Normale Superiore of Pisa (SNS) is a
member in CALLAS
.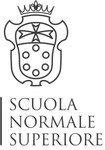 It was founded in 1810 by Napoleon Bonaparte as a branch of the École Normale Supérieure de Paris.This Italian University, classified as "institute of excellence", boasts a staff of both Italian and foreign scholars.
SNS is traditionally grouped into two divisions, the Faculty of Arts and the Faculty of Sciences.
In 1978 SNS started a research activity in IT applications to CH, with the 1st International Conference on "Automatic Processing of Art-History Data on Documents" and then working together with Accademia della Crusca, J. Paul Getty Institute and with Harvard University in Florence.
In this research area, a "Centre of Computer Research for Cultural Heritage" (CRIBECU), founded and directed by Paola Barocchi, Emeritus Professor in the SNS, which has been involved in research and training activities for over twenty years, carrying out projects for the development of information systems for analysing, managing and preserving monumental environments, and developing applications for the analysis and treatment of texts and for text encoding (SGML/TEI systems for the indexing and retrieval of lemmas inside wide textual documents; full text research tools for XML documents, etc.).
On the basis of this experience in 2004 Salvatore Settis, Director of the SNS, founded the "Interdisciplinary Centre for Research, Planning and Management of Cultural Heritage" (LARTTE), where technological research and planning of advanced computer methodology applied to CH is currently carried out in collaboration with major Italian and international institutions.
The Centre carries out research and training as well as project planning. It joins various teams working on different areas of interest: observatory of Italian legislation on CH; monitoring of the activities of protection, management and best use of CH; interdisciplinary training of CH professionals; national and European research projects for the protection, management and best use of the CH with the development of targeted IT applications.
SNS partecipated in several national and European projects for Digital Libraries, preservation and enhancement of Cultural Heritage.
Contact:
Irene Buonazia
Website: 
www.sns.it